5 years on, what has the Paris Agreement precipitated?
With a healthy dose of outrage, it is time to be stubbornly optimistic.

Christiana
Christiana is a Founding Partner of Global Optimism, co-presenter of climate podcast, Outrage + Optimism, and co-author of The Future We Choose: The Stubborn Optimist's Guide to the Climate Crisis.
Published
11 December 2020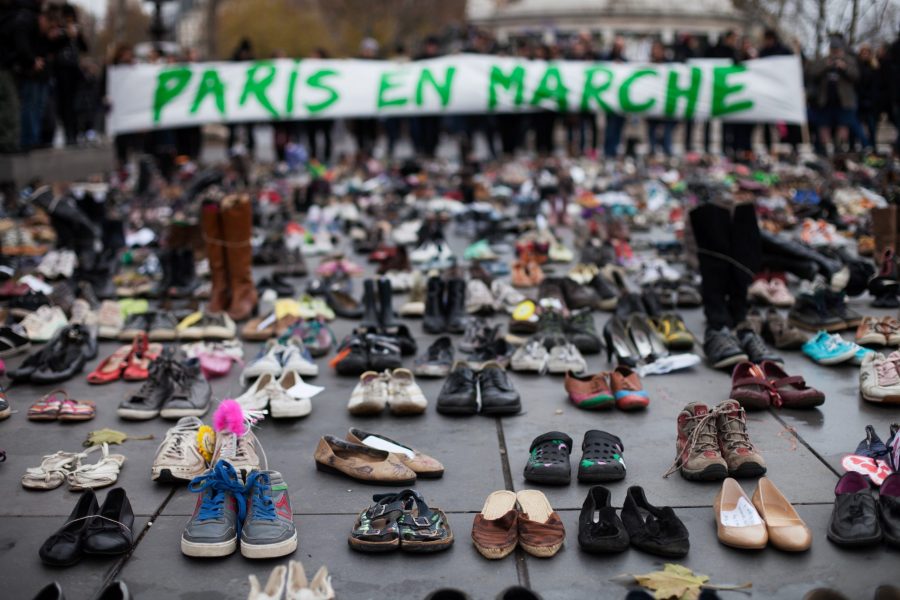 This week we will mark the 5th anniversary of that momentous day when Laurent Fabius, President of COP21, dropped his green gavel, declaring that 195 countries had unanimously adopted the Paris Agreement. After years of work by hundreds of dedicated staff of the UNFCCC, thousands of members of civil society, business leaders, governors and mayors, national governments, scientists, artists and activists, enlightened self-interest brought us all to agree that it is in the common interest to tackle the climate crisis with ambition. That moment was not so much a new dawn, where everything was completed, but a new beginning. As Nelson Mandela once said, "After climbing a great hill, one only finds that there are many more hills to climb."
Our future is unwritten:

It will be shaped by who we choose to be now
Am I outraged that despite the efforts of many countries, companies and citizens, we are still far from guaranteeing that the promise of the Paris Agreement is going to be met? Of course. Am I optimistic that we can still get there? You bet. And I'll tell you why. Because you are reading this. I take it as a sign that you are determined, you have the grit and you are ready to play your part.
Together, we can do this
There is no doubt that a sense of exhaustion has set in, after a year that began with fires, floods, lockdowns and economic shocks. I hope that each of you will take some time over the festive season to replenish your energies and get set for the next nine years, during which we must halve our emissions. We will see a 7% reduction in emissions this year, but unlike the 2008 financial crisis, which led to an increase in emissions, this crisis has many vocal advocates, actors and achievers getting on track for a zero emissions future.
To me optimism is a choice – it is the responsible choice that we each must make, every day. It requires that we are fully aware of the reality that we see, not blind to it, and at the same time filled with the conviction that we possess the ingenuity, innovative capacity and determination to change that reality for the better.
Yes, we need to demand more and deeper emissions cuts from governments; the United States under a new Biden-Harris Administration must follow through on their promises and we need the remaining governments who have yet to set net zero policies to do so. We need thousands of companies to normalise radical emissions cuts through their operations. We need to see large investors and asset managers committing to portfolio-wide net zero goals. It is only with the sheer force of stubborn optimists, pushing through the obstacles and difficulties, of which there will be many, that we can make sure it is not only possible, but inevitable that the trajectory of emissions will bend toward zero.
The Paris Effect
This week's Outrage + Optimism features special guest, Laurence Tubiana. For those who don't know her, Laurence was the French Government's Ambassador and Special Representative for COP21 and made an enormous contribution to the diplomatic triumph that was the Paris Agreement. Laurence believes that in the wake of the tragic terrorist attack on Paris just days before COP 21, 150 Heads of State came to Paris five years ago both out of solidarity with the nation, as well as to demonstrate their choice of hope over despair for the planet. We were also joined by the incredible AJR who rocked the (virtual) studios with a special performance of their hit, Burn the House Down.
People all over the world are taking steps to protect what they love before it's too late
Global Optimism has joined forces with more than 75 partners to launch a citizen action campaign, Count Us In encouraging people to take 16 practical steps that can cut their personal carbon footprints – and provide a show of force to leaders. In just over a month more than 1.5 million steps have already been taken. According to UNEP's 11th Emissions Gap Report around two-thirds of global emissions are linked to private households, when using consumption-based accounting. In this regard, governments and citizens together can provide the necessary impetus for changes to mobility, food and residential buildings. Take a look and then let us know: Can we count you in?
I hope you will spend the festive season recovering well, ready to face the hills before us in 2021.
In stubborn optimism,
Christiana