149: Presenting: 'The Way Out Is In' with Christiana Figueres
As many around the world turn inward this week, we bring you a special episode featuring Christiana Figueres from 'The Way Out Is In' podcast.
About this episode
Many of us are looking for a way out of the crises we face. Climate, biodiversity, ecological, nature, health, wealth inequality… not to mention the deeply personal, familial, and interpersonal. A quick log-in to twitter, checking the news, or reading the latest IPCC report reveals to us that we are on a path towards breakdown. We know there is a pathway out of this 'atlas of human suffering' as United Nations Secretary-General António Guterres recently said, but how do we chart that path?
This week, we suggest that the way out of suffering is in it.
Today we are sharing an episode from 'The Way Out Is In' podcast, produced by Plum Village, the Buddhist Monastery founded by the Late Zen Master Thich Nhat Hanh. Thich Nhat Hanh and his teachings were a vital support to Christiana in the lead-up to the Paris Agreement and beyond.
In this episode, you'll hear co-hosts Jo Confino and Brother Pháp Hữu invite Christiana on to share deeply about what brought her to Plum Village, both now and years ago during her first encounter with Thich Nhat Hanh, her journey to a spiritual practice that helped her overcome a personal crisis, and the transformative power of practices such as 'deep listening' and 'interbeing' on the negotiation process of the Paris Agreement.
So get comfortable, settle in, and join us for a special listen to Episode #21 of 'The Way Out Is In' - Being the Change We Want to See in the World: A Conversation with Christiana Figueres
[Content warning: This episode includes mentions of suicidal thoughts at 00:25:00 for approximately two minutes – listeners who could find this discussion distressing may wish to skip this section.]
—
Links from the episode:
Next 'The Way Out Is In' Recommended Episodes To Listen To:
—
A special thanks this week to our friends at Plum Village!
Full Transcript
Christiana:
[00:00:12] Hello and welcome to Outrage + Optimism! I am Christiana Figueres. Paul and Tom are off this week, so I am on my own with you. This week we are presenting an episode I recorded for The Way Out Is In podcast. Thanks for being here. So this week, during which many people around the world turn inward and others also enjoy a time for reflection, we have decided to take a very different turn with our podcast. We are motivated by the realisation that in many ways we are steering toward breakdown as we read in the news every day, but that at the same time we know we can change that course and we can chart a path toward breakthrough based on restoration of the damage that we have done and of regeneration of ourselves and of nature. Actually, believe it or not, alongside the horrors of the day, and maybe because of them, I see the emergence of a new paradigm of being and acting. The current crises that we're seeing, all of them are uprooting the beliefs of the past and perhaps opening the possibility for a new human contract. I see the opportunity of a shift in how we relate to ourselves, to each other, and to nature. Now that road is admittedly untrammeled and will not be easy, but the fact is we don't have any other option. We have to make the choice to restore and regenerate individually and collectively, daily and constantly with conviction and determination. I remember Gus Speth, a good friend, well known American environmental lawyer, co founder of the Natural Resources Defense Council, founder of World Resources Institute, dean of the Yale School of Forestry and Sustainability. An Environmentalist, through and through. And I remember how he famously stated a few years ago, I used to think the top global environmental problems were biodiversity loss, ecosystem collapse and climate change. I thought that with 30 years of good science, we could address these problems, but I was wrong. The top environmental problems are selfishness, greed and apathy. And to deal with these, we need a spiritual and cultural transformation. A quote from Gus Speth. So, friends, in that spirit, we have a different conversation for you today. The Way Out Is In is the podcast produced by Plum Village, the Buddhist monastery founded by the late Zen master, Thich Nhat Hanh, who was a vital support to me in the lead up to Paris Agreement and beyond. Upon his recent passing, I quickly joined my brothers and sisters and friends in Plum Village and spent four weeks there with them. During that time, I was invited onto their podcast as a guest, so we have decided to drop the Plum Village episode into our own podcast for this week. Now, friends, here's a little warning. This conversation is longer than our usual episodes, but it is also deeper. So get ready to be taken by the hand by Thay Phap Huu, The Abbot of Plum Village, and our very good friend Jo Confino. Enjoy.
Load More
Editor's note: Please find the full transcript of The Way Out Is In's episode here, or reach out to us via the contact form for a copy.

Clay: [01:50:38] So there you go. Another episode of The Way Out Is In. I'm Clay, producer of Outrage + Optimism and producer of The Way Out Is In. So it is my utmost privilege to present this episode of The Way Out Is In to you. Thank you for listening. So if I can say this is a really fun moment for me. Ever since I began working on the way out is in, I've been welcomed with open arms by every monk, nun, lay practitioner or friend of Plum Village. And every week when I sit down to edit, the latest episode of The Way Out Is In. Even though I'm all the way over here in Detroit, it's like I get to sit down right there with brother Phap Huu and Jo in Thich Nhat Hanh's sitting still hut and experience the magic of Plum Village. And so I hope that that was your experience too. I'm sure you noticed the short nature breaks that I put in there to break up the podcast a bit. Those sounds were recorded right there in lower and upper hamlet at the monastery in France. And it just kind of invites you to be present and think about what's being said and cultivate some peace. So a shout out to the production team for the way out is in Cata, Anca, Martin And of course, our beloved hosts, Brother Phap Huu, who and Jo Confino.
Clay: [01:51:59] New episodes of The Way Out Is In come out every week, and I've included a few next episode recommendations for Outrage + Optimism, listeners in the show notes. And that podcast is available wherever you get your podcasts. So wherever you're listening right now. And also, like I mentioned before on the Plum Village app. So one thing I've learned about Plum Village over the last two years is that they are prolific in their production of content and community building and engagement. And so the Plum Village App is a world of wisdom, beautifully designed, if I may say so myself. And it's waiting for you on the App Store. So link to download the Plum Village app is in the show notes. One of my favourite features of the app is that it has a mindfulness bell that you can tap and it will play out of your phone speaker or in your headphones. The Sound of a bell at Plum Village. So my two year old son and I take turns tapping the bell and taking deep breaths together every night before bedtime. It's a fantastic app. Please go check it out. And last thing, Plum Village just released a short documentary on the life of Thich Nhat Hanh titled A Cloud Never Dies. It's free on YouTube. And it's a great watch over the holiday weekend as the world turns inward, as Christina said earlier. Link to that in the show notes for you.
Clay: [01:53:26] Okay, the way out is in everyone. And by the way, that's Thich Nhat Hanh saying the way out is in in the intro and outro music. And that music was actually written and recorded at Plum Village. And one more fast fact, because I don't think many people actually know this. Did you know that Martin Luther King Jr. Nominated Thich Nhat Hanh in 1967 for the Nobel Peace Prize. Now you do. Before I let you go, because, hey, this is a bit longer than we normally have you. We have updated all of our social media Outrage + Optimism to reflect the name of our podcast. So over the next couple of weeks, I'll be mentioning the change for Twitter, Instagram, LinkedIn it's now @OutrageOptimism. For Facebook and YouTube, you can look up Outrage and Optimism. And as always, if it ain't no or else it's in the show notes. So please send us a message, give us a follow and let's stay connected. All right. We did it. Thanks again to Plum Village. Thank you to The Way Out Is In, fantastic to have them on the podcast this week. Go listen to more episodes of their podcast. Next week on Outrage + Optimism, we'll be talking about a revolutionary idea coming from the music scene in Australia. So you won't want to miss. All right, see that?
Your hosts
Guests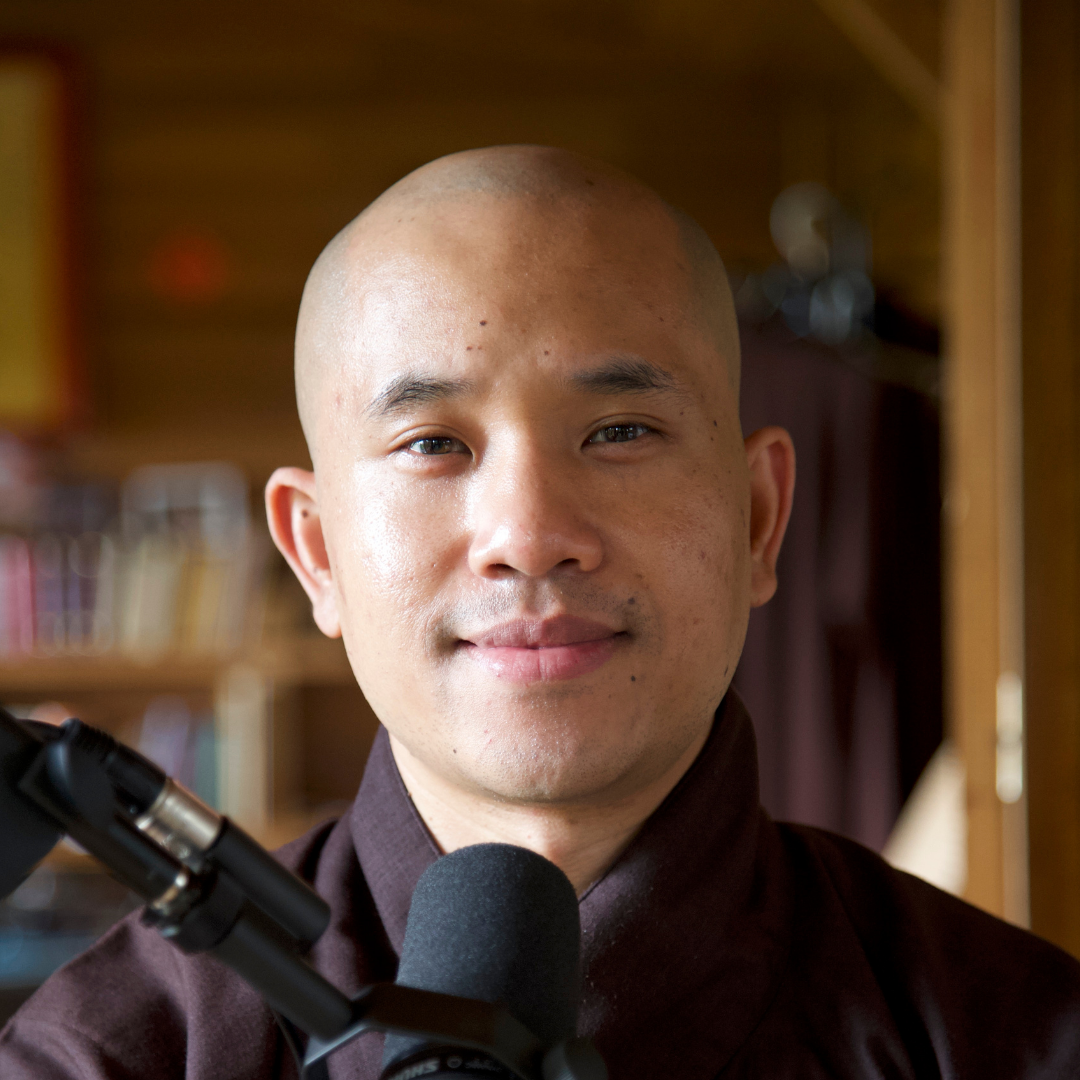 Br. Phap Huu
Follow Br. Phap Huu on Instagram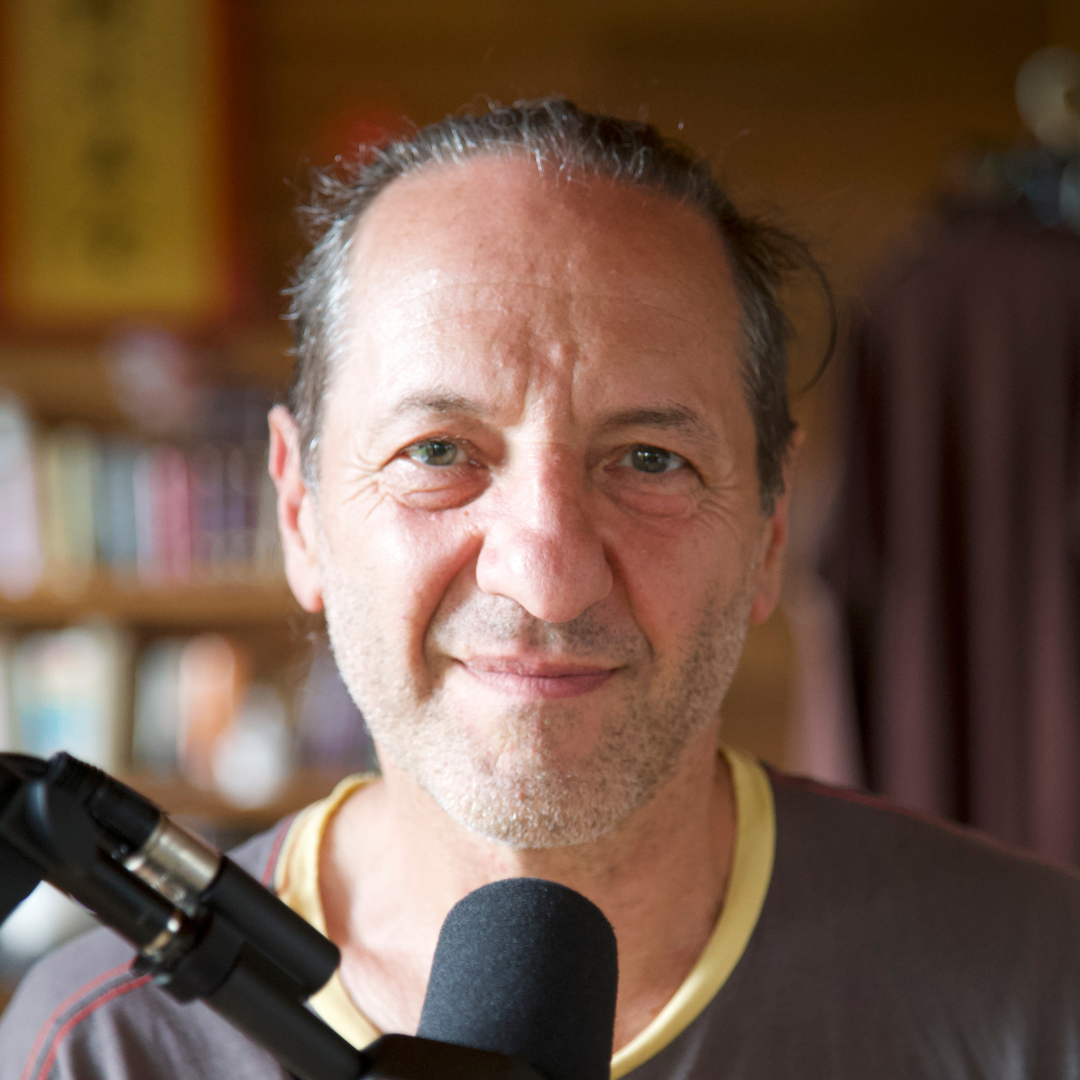 Jo Confino
Follow Jo Confino on Instagram